FIND AN OBITUARY
Service information is posted on our website only with approval from the family.
If you are seeking information not listed below, please contact us.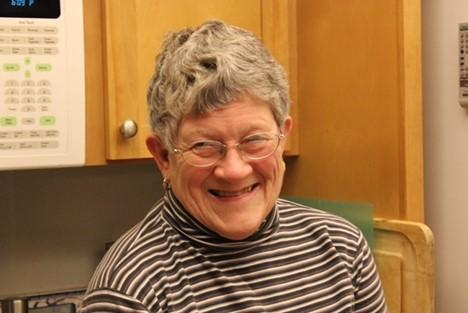 Miriam Marie Hemphill Curran
10/03/1937 — 08/29/2023
From Richland, WA | Born in Lawrence, KS
Watch Service
New to Livestream? Watch the tutorial.
Celebration of Life
Starts:
Sat, September 16, 2023, 2:00 pm
Ends:
Sat, September 16, 2023, 3:00 pm
Reception
Starts:
Sat, September 16, 2023, 3:00 pm
Ends:
Sat, September 16, 2023, 5:00 pm
Miriam Marie Hemphill Curran
In Loving memory of Miriam Marie Hemphill Curran.
Miriam Hemphill was the oldest child of Reid and Gladys Hemphill born on October 3rd, 1937, in Lawrence, Kansas. Her life was a testament to love, adventure and service. Her early life was linked to education as her family relocated to Berea Kentucky and later to Warrensburg, Missouri, where her father, a PhD mathematician, taught. She also embraced the family pursuit of education which influenced her lifelong passion for teaching.
After earning her bachelor's degree in education from Central Missouri State University in 1959, Miriam embarked on a teaching career in Raytown, Missouri. It was there that she agreed to a blind date, which would forever change her life. This date introduced her to a young Air Force lieutenant named Ralph Curran, whom she would marry on May 29, 1960. Their love story spanned an incredible 63 years, filled with shared adventures and cherished moments.
After their marriage, Ralph took a rotational job with GE and they had opportunity to live in exotic places such as Erie PA, Richland WA and Pittsfield MA. Throughout these journeys, Miriam remained steadfast in her teaching career, transitioning her focus to Special Education. In the midst of their travels, their family grew with the arrivals of Kathy in 1962, David in 1964, and Patty in 1965. In 1967, they settled in Richland, Washington, making it their permanent home with the birth of their son, Andy, in 1969.
These were busy years, yet Miriam found the time and courage to explore the regions she lived in and to learn new activities. Her adventurous spirit shone brightly as she embraced new activities like skiing, backpacking, and camping, all for the love of her family and her eagle scout husband. She knitted tirelessly, often crafting beautiful ski hats during car rides to the slopes.
Once her kids were old enough, Miriam returned to teaching. However, she opted for pre-school over elementary. and began working at West Side Preschool where she remained until her retirement in 1994.
Miriam had a strong Christian faith. She was not vocal but lived out her faith through her service. When something needed to be done, she was there to make it happen. Miriam built a loving home where all her family knew they were loved and cared for. Her gift of service was evident in her welcoming home where there was always room for an additional friend at the dinner table or on family trips.
In addition to her teaching career, Miriam's creative talents flourished. She was a gifted seamstress, sewing clothing, Halloween costumes, quilts, and knitting hundreds of baby hats with a loving touch. As a grandmother to nine and great-grandmother to four, she poured boundless love into her family, nurturing each generation with care and wisdom.
She is survived by her only sibling, Don Hemphill, her husband Ralph, their 4 children, Kathy Kearney (Glenn) David Curran (Debby), Patty Parkman (David), and Andy Curran (Tina), her grandchildren, Sean Kearney (Nikki), Erin Miller (Dan), Lauren Wanamaker (Ian), Emily Curran, Jeremiah Curran, Michael Parkman (Jenni), Samuel Parkman, Kellan Curran and Liam Curran and great-grandchildren Cash and Colton Kearney and Eli and Oliver Miller.
Miriam's life was a tapestry woven with love, dedication, and a spirit of adventure. Her memory will forever be cherished by her family and all who had the privilege of knowing her. She leaves behind a legacy of love, resilience, and the enduring impact of a life well-lived.
A memorial service will be held September 16 at Einan's event center at 2 PM.
May she rest in eternal peace, forever knitting her love into the fabric of our hearts."
The family would request that any donations be provided to SIGN Fracture Care International in Miriam's name.
Miriam touched the lives of our family for many years. All my children attended Westside Preschool and benefited from her nurturing. One year I took them to her house for trick or treating and their dog came out the door and chased my youngest around our car a few times. We all remember that moment. Most recently I was visiting my in laws at Windsong and I recognized her. Special faces you don't forget even after many years have gone by. We talked for a few minutes. She served well her whole life long. My heart goes out to her family.
My sympathies to all that were touched by Miriam.
What a wonderful service. ❤️
Miriam will be missed. She was the strong supporter of her family and the public services that the Curran family supported. She was the inspiration that honors her family and her community,
I always considered MMiriam as the strong woman behiind Ralph. She was always there to support her family, Ralph's efforts with the Boy Scout trosp and was an avid supporter of Sign. She will be missed.
Sending prayers to Miriam's family. She was an amazing woman. I am certain she has already had new adventures in heaven!! I will miss her smile. May warm memories of Miriam bring comfort to her loved ones.
I'm so sorry you have lost dear Miriam. Not only did she and Ralph raise wonderful children, but she impacted so many little ones as well. My daughter loved her at the Corner Nursery School where Mrs. Curran and Mrs. Janos taught hundreds of pre schoolers. In recent years, it was always a pleasure to see Ralph and Miriam walking along the river path, where Ralph would always ask me to join Kiwanis!
You will remember her every day.
What a beautiful tribute. I did not know Miriam, but had the opportunity to work for her daughter Kathy for many years. Reading her history, it's easy to see why Kathy is such an amazing person . Love & prayers to her family.
Ken & Diana Duex
I'm sorry for your loss and send condolences to your family.
I got to know Miriam a bit through her interactions with Kiwanis. It was a pleasure to see how Ralph and Miriam worked as a team on the citrus fruit sales. Occasionally, she and Ralph would walk by my house with their magnificent Golden Retriever. I was amused by the dog who worn booties. I enjoyed talking to both of them about their dog.
Miriam's obituary is lovely. You can see by reading it, that she was a woman of valor, and a lifetime learner.
Lori Pappas Saueressig
Momma Curran was a star. She was the matron saint of Troop 220. She was a very important part of our special community. I am thankful and better for having known Miriam.
Love you Mom, your love and patience will continue to impact us all forever.
You were a blessing to all that knew you.