FIND AN OBITUARY
Service information is posted on our website only with approval from the family.
If you are seeking information not listed below, please contact us.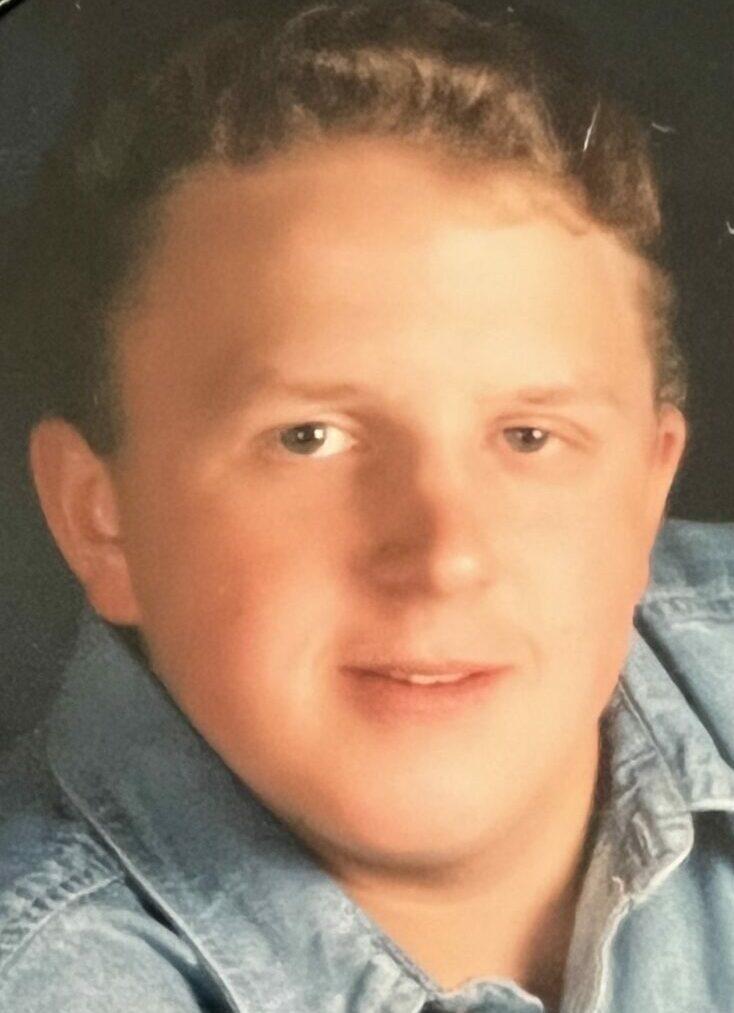 Nicholas Vincent Pavicic
05/19/1976 — 09/13/2023
From West Richland, WA | Born in Garden City, MI
Watch Service
Watch Viewing Service
New to Livestream? Watch the tutorial.
Visitation
Starts:
Mon, September 18, 2023, 2:00 pm
Ends:
Mon, September 18, 2023, 5:00 pm
Mass
Starts:
Tue, September 19, 2023, 11:00 am
Nicholas Vincent Pavicic
Nicholas Vincent Pavicic, 47, passed away on September 13, 2023, in West Richland, WA.
Nick is survived by his wife of 22 years-Erin, their four children-Mitchell, Vance, Nathan, and Chloe, his father-Nicholas M. Pavicic (fiance Marsha Dixson) of Westland, MI, and his brother-Jason Pavicic (fiancé Maria Alonso) of Ava Maria, FL.
He is preceded in death by his mother Jill C Pavicic (Nee Bergan) in 2015.
Visitation will take place Monday, September 18th, 2023 with a Rosary from 1:00pm-2:00pm. Public Viewing will follow from 2:00pm-5:00pm at Einans at Sunset, in Richland, WA.
Funeral Mass will be held on Tuesday September 19th, 2023 at 11:00am at Christ the King Catholic Church Richland, WA.
In lieu of flowers, monetary donations to the Pavicic children would be appreciated.
To add to my previous post…
To Nick Sr. –
Sir, I'm so terribly sorry for your loss. Words truly cannot describe it. I can only imagine the loss of a child. With Nicky, you raised a great one! His character was both unique and great at the same time. I commend you sir. He turned out great, lived life to the fullest, loved his family as much as anyone could, and left behind some great bunch of 'kiddos' to carry on his name and legacy. He'll never be forgotten…ever! I look forward to keeping connected with you and carrying on my friendship with Nick through you. All my best, sir.
-Don
I was blessed to have met Nick during a job interview back in late 2009. He, along with the hiring manager, interviewed me for a job opening. Nick was likely the deciding voice on why I got that job, because I recall I didn't exactly "knock it out of the park" in the interview. I think there was something about me he liked. Perhaps it was because I was a fellow Michigander?? I don't know. I just know that it was the beginning of a great friendship. The best thing that came out of that was the friendship made, not the job I was given. It was one of those friendships that just don't come along all the time. Nick had this personality about him that was absolutely infectious. He made friends easy because of it. We connected right away, and from then on he had me rolling in laughter ALL the time!! We spent many afternoons and off-time hanging out somewhere, or just me over at the house with him, Erin, and the kids. Those 3 and half years I spent in Washington state were probably the most fun years of my life, and Nick was absolutely instrumental in that. It's a time in my life I'll cherish forever.
To Erin, Mitchell, Vance, Nate, and Chloe –
I'm so terribly sorry for your loss. Words cannot describe it. I felt hit by a Mack truck when I learned of Nick's passing. Nick loved you all very much, and that was so evident to me anytime I was around you all. It was the kind of love any family would want and hope to have. I'm always here for any of you, and I look forward to keeping connected and the friendship going with you all. Please reach out anytime, for anything.
To Nick-
Thanks buddy for being a great friend for me! Thank you for making me laugh and putting a smile on my face. I already miss all the fun times we shared. I'll especially miss driving an hour and half with you down to the casino EVERY Thursday because you just had to have "All You Can Eat" crab legs! Of course we had to sit there for at least 2 hours while we got our full. LOL. It was always fun though! The casino likely stopped doing "all you can eat" crab legs because of us. LOLOL. Great times and great memories!! So many, many others too! Thank you buddy for all those great memories you left me with. I'll miss you. Say hi to your mom and my mom for me. I'll see you when I get there.
-Don
Dear Erin, Mitchell, Vance, Nathan & Chloe, Terese and I along with our family are so sorry for your loss. Nicky will be sorely missed. It is our hope that the memory of his love and all of the great times spent together will sustain you in the future. I am sure he will be watching over you and your family. We pray for the repose of his soul and rejoice that he has gone to his just reward.
Nicky was my "little cousin", who grew to be a loving and caring son, brother, husband, father and friend. I will miss him and think of him often. I am sure that he was greeted at the gates of heaven with the words "well done, good and faithful servant.". He definitely had a life well lived!!
Love, Terese & Dean Wesley
Nick thank you for being an outstanding partner for my sister! You always kept a positive attitude and generally always had a smile on your face. You will be missed by everyone who had the pleasure of meeting you. Your children are your legacy and will keep your passion for life alive in them. May you finally be at peace and no longer in pain. I am so thankful that I got the pleasure to meet you all those years ago when we lived in Michigan. I feel very blessed that I was able to see you and talk to you just a few short weeks ago. Your memory will live on and you will never be forgotten. May the force be with you.
Very respectively,
Your brother-in-law
Sending love, sympathy, hugs, thoughts and prayers to ALL.
Thinking of you with all my heart.
Love, Peggy
Nick – The Biergarten at Fest will never be the same without you. We met probably 8 years ago when we started our time there and since that first weekend you were always the one constant. Every year we could count on you to just show up and do whatever needed to be done. As long as you got your funnel cake! And over the course of those two days each September our bond grew stronger and stronger over the years. Wish we had done a better job staying connected in between those Septembers. You were a great person with a great sense of humor and you will be missed.
Nick, I will always cherish the memories we had together in high school. You had a larger-than-life personality that was infectious. You lifted up others and treated everyone with respect and kindness. I am grateful to be able to call you a friend all these years. You will be missed, but never forgotten. Love you buddy…
It seems surreal to be writing to you here. It seems surreal to have met you and your family only seven years ago, to become family in that time, and now to say, "Farewell for now; we'll see you on the other side." But, as we have all come to say, "This is the way" … (Who knew the Mandalorian could be so Biblical when nothing worldly seems quite logical?) … We promise to help watch over the kids, to be there for Erin, to keep your humor in our lives, to teach our kids (both yours and ours) your sense and value of hardwork and pride. Aside from your perseverance (& sometimes stubbornness), your ailments won't define who you were on this Earth. Your legacy will live on through your family and friends through memories of laughter, a touch of a wild side, your hard work, and goodness, and your love and devotion to others, especially to Erin and your children. God speed dear Nick. You are loved.
Nick, where do I begin? It's hard to think of a high school memory without you in it. Die hard Republican, Michigan fan, Star Wars aficionado, lover of Taco Bell, non-conformist in every way, bent all the rules, loyal to the end for everyone you cared about. You were a force of nature, and brought out the best in everyone around you by pushing them past their comfort zone. Whenever your name is mentioned to anyone who knew you, it immediately brings a smile to their face. Love you man. My thoughts and prayers are with Erin and your family. ❤️
God looked around his garden and he found an empty place.
He then looked down upon this earth and saw Nick's tired face.
He put his arms around him and lifted Nick to rest.
God's garden is most sacred and only takes the Best.
He knew that Nick was suffering. He knew he was in pain.
He knew he wouldn't get well here on earth again.
He saw the road was getting rough and hills were hard to climb.
So he closed Nick's weary eyelids and whispered, "Peace be Thine."
It broke our hearts to lose you, Nick, but we know you're not alone.
For our hearts and love went with you that moment God called you home.
Our time apart is a glass of water. Our time together is the Sea.
For we get to stay in Paradise united for eternity.
The world seems a little less splendid now. Our sorrow makes things dark.
But how Heaven must be shining from your humor and your spark!
We know that Great Shepherd has removed Death's mortal sting.
and soon we'll get to be with you. What joy to us that brings.
So enjoy your well-earned victory, you battle now is done.
A Loving Husband, Father, Brother, a loving Friend, and Son.
These tears we cry are bittersweet and are mostly just for us
Because we can only thank the Lord above for giving us Nicholas
WE LOVE YOU ALWAYS, NICK! ~BEN BENSON
Our heartfelt condolences to Erin and her children. May you find comfort in the love that surrounds you
Nick was always kind, funny, and quick with the jokes. Miss you already my friend.
Nick, always had a friendly word and a warm smile. He always spoke of his family with such great pride. We hold Erin and the Pavicic children in our hearts and prayers as they grieve the loss of their beloved husband and father. May you all find comfort in the memories you made together. Peace be with you all.
We are cousins from Pittsburgh and didn't know Nickey personally, but we send are deepest condolences to Erin and the children and to Nick, his father and Marsha.
Our prayers are with all of you.
We offer our prayers and support. May God grant you strength and healing.
Our hearts are broken for the Pavicic family. Prayers for peace and healing after this long journey.
Every bit of my heart goes out to you and your family during this time. Please accept our sympathy.
There was no one on this earth like Nick, he was and always will be light and laughter. Our love and prayers are with you all.
So sorry for your loss. Although we never met, we can see how devoted your family was to you. Our hearts are with you at this time.
Gail and Daryl Spencer and Family
Sending our deepest condolences. We are so lucky to have you as part of our story, and to be a part of yours. Sending so much love to you in this difficult time.
Condolences for this great loss to your family. We are so sorry and can't begin to imagine your grief. May God grant you peace and comfort during this time of need. We will pray for you all.
Please accept our most heartfelt sympathy for your loss. Our thoughts are with you during this difficult time.
On behalf of all the friends and co-workers of Jason, we offer our deepest condolences to the Pavicic extended family. May you find solace in the fond memories and feelings that forever live in your heart.