FIND AN OBITUARY
Service information is posted on our website only with approval from the family.
If you are seeking information not listed below, please contact us.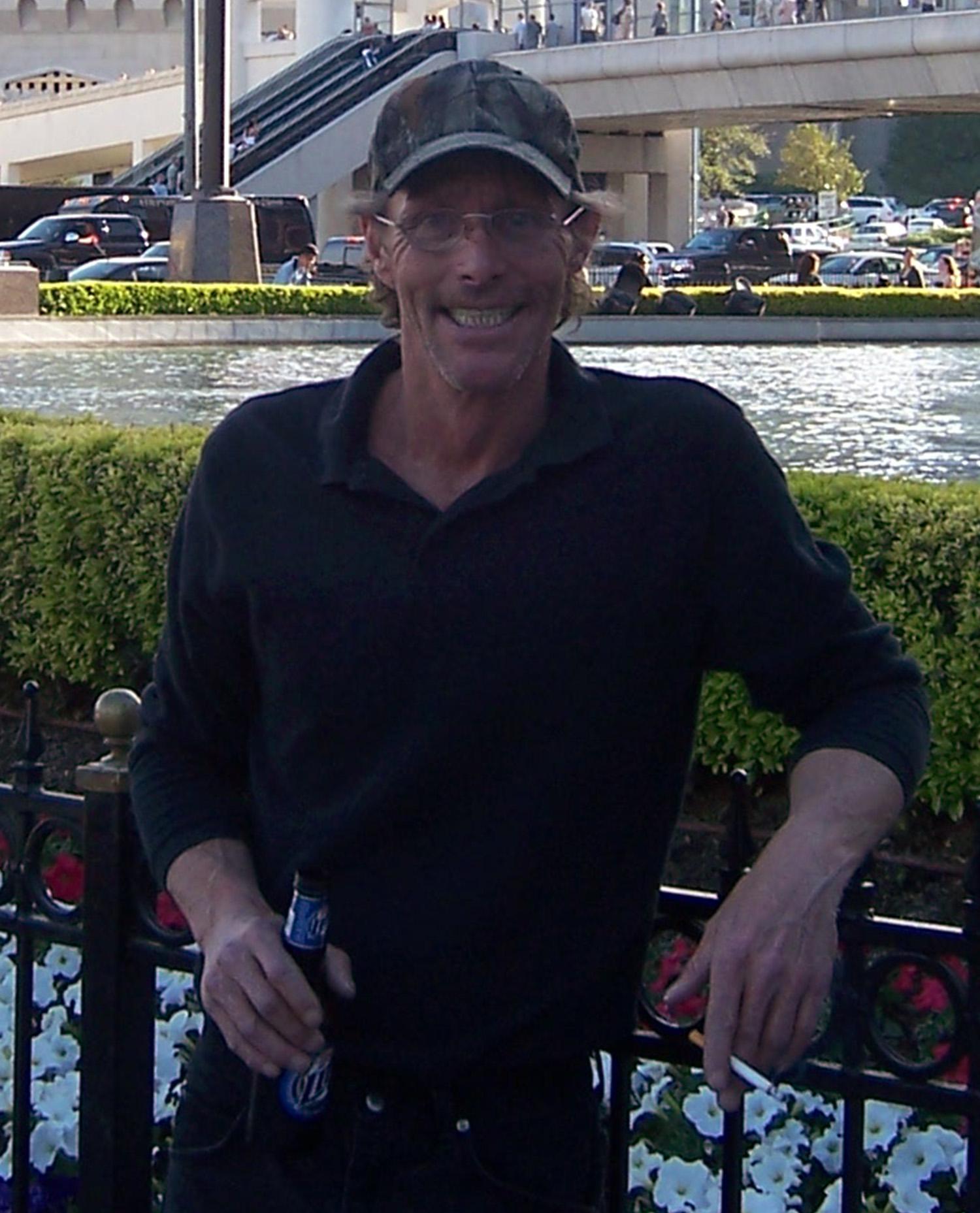 Bobby Clifford
12/31/1960 — 09/05/2023
From West Richland, WA | Born in Richland, WA
Life Celebration
Starts:
Fri, September 15, 2023, 3:30 pm
Ends:
Fri, September 15, 2023, 4:30 pm
Bobby Clifford
In Loving Memory of Robert (Bobby) Clifford
It is with a heavy heart that we announce the passing of Robert (Bobby) Clifford, who left us at the age of 62 on September 5, 2023. Bobby's journey began on a memorable New Year's Eve in 1960 in Richland, WA, born to his proud parents, Bill, and Joan Clifford.
Bobby had a lifetime partner in Patricia Young, who was by his side to his dying day. Bobby was a loving father to four children: Kelsey, Ryan, and Johnathon, and Madison. His love extended even further, as he was blessed with the role of a proud grandfather to Kayden. Bobby's siblings, Billy, Danny, Johnny, and Connie were not just family but lifelong companions who shared in his joys and sorrows. He was also surrounded by a vast network of nieces, nephews, and friends, whose lives he touched in countless ways.
As we gather to remember Bobby, we also bid farewell to his beloved mother Joan, sisters Cynthia and Sue, sister-in-law Christie, and ex-wife Diana. Their memories will forever be intertwined with his.
Bobby's journey through life was marked by his passion for music, that he shared with his brother Johnny, that eventually led him to become a charismatic lead singer with his band Blue Pyramid, enchanting audiences across the Pacific Northwest. Also, alongside his brother Johnny, he made his mark as a skilled floor installer, demonstrating his unwavering work ethic.
Bobby was renowned for his musical talents, especially during the vibrant decades of the '70s and '80s, where he created memories that continue to echo in the hearts of family, friends. His prowess on the little league baseball field earned him legendary status as a star pitcher and hitter, with an extraordinary record of hitting eight consecutive home runs in the little league playoffs.
Yet, it wasn't just his remarkable achievements that defined Bobby; it was his infectious humor and storytelling that brightened the lives of those around him. He had a knack for leaving everyone in stitches with his jokes and anecdotes. Bobby had a deep love for the great outdoors, finding solace and joy by campfires, sipping on a cold beer, and reminiscing about the "good old days", especially with close friend, and part time "chauffeur" Bob Forsyth.
Some of his fondest moments were spent enjoying Westerns, and on Sundays, you could often find him in the company of his brother Billy, engrossed in lively discussions about the ways of the world, watching their favorite sports, and sharing in the simple joys of life. He cherished the yearly CZ (Clifford/Zorich) neighborhood golf tournament, a beloved tradition initiated and expertly orchestrated by his brother Danny, which had been a source of joy for countless years.
In celebration of Bobby's life, a memorial service will be held on Friday, September 15th at 3:30 pm at Einan's at Sunset. Following the service, we invite you to a casual reception at Billy's, located at 1601 Johnston Street, Richland, WA. Please bring your loving memories to share with all, for it is through these shared memories that Bobby's legacy will live on forever.
In loving memory of Bobby, may his laughter, music, and warmth continue to resonate in our hearts.
I was so sad to hear the news and see your struggles. I can remember a time when "we had alot of fun together!" Life is sure not fair!! Rest in peace Bobby
Roy's barbershop
I miss you my best friend growing up I will never forget those home runs and your singing love you always ❤️John sickler
What a sad day. I was trying to find Cynthia, only to find out so many siblings have passed away. You were only a "stupid" little boy when I last saw you! You guys used to torment us while Cynthia & I would be busy being girls! I miss those old times. Death has its way of tearing us apart, but also bringing us together. I am meeting Cheri (Bryant) next month to do a road trip to Einans & and to Buena to spresd my moms ashes. I will be thinking of you!Please give my parents & sister, Cameo (Cammie Lynn) huge
hugs.
Bobby…I loved him dearly if you want to laugh have a great time… it's Bobby! I've known him since first grade. He was special for all.👍 Well miss u Bobby and we'll see you again 🙏🙂
I am so sorry for his loss to the familia
He was a wonderful man and so proud of his children and grandchild. As his famous line was when he was asked "just another day in paradise". Come sit on the porch with me.
Although it's been a long time since I have seen Bobby, I still remember what a kind heart he had. Praying strength and comfort for family and friends during this difficult time.
You were always the life of the party so grateful Connie shared her family with me! It was good to know you !! Now you are home and at peace 🙏
Please accept my sincere condolences for the passing to the other side, of your dear family member and my lifelong friend, Bobby.
I will cherish all the memories I have of him and your entire family.
"Love is like oxygen" please share it and pass it around.
My sincerest condolences to Bill, Billy, Danny, Connie and Johnny, and to his partner, children and grandchildren. Many childhood memories of you and your entire family. I'm so sorry for your loss. May your wonderful memories get you through this difficult time.
Thanks for the memories Bobby. And showing me the "proper way" to warm up for my first colt league game. Riding over to Roy Johnson field with you and Byron. And catching Byron for the first 4 innings! Ouch! Will miss you.
Until we meet again
Kerry Cline
My dear cousin, Barbie, you will be in my heart forever, I love you and will miss you.
As I reminisce and go through old photos, it reminds me just how much effect you had on mine and countless others lives. I hope you are singing in the heavens among the best, and visiting old friends and family members that have past. Bobby may be gone, but his legacy lives on. Love you with all my heart and soul brother, I already miss you terribly. Hugs.
RIP my friend. Thanks for all the great memories.
RIP my friend, thanks for all the memories. We had some good times. I'll never forget the memories . Thanks for being a good friend.
RIP, Bobby so many funny stories! You will be missed 😢
Bobby's off fishing without me again!
I'm missing Bro!
I'm missing you Bro!
You never forget your first kiss. Thank you Bobby. I'll never forget you!