FIND AN OBITUARY
Service information is posted on our website only with approval from the family.
If you are seeking information not listed below, please contact us.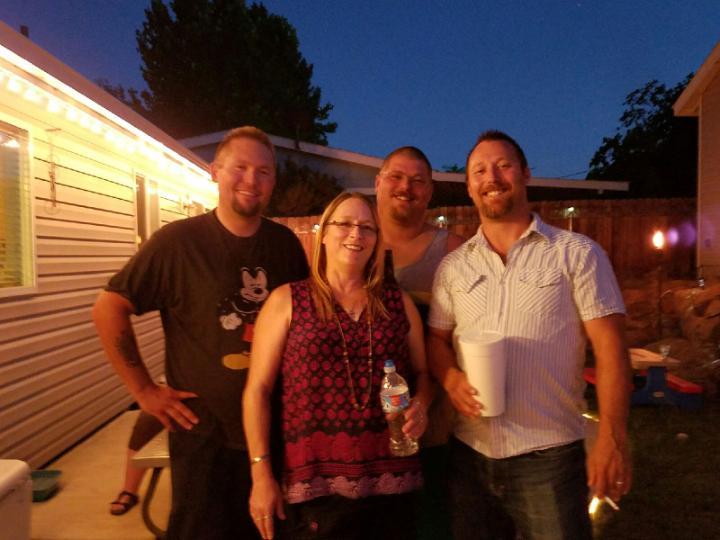 Teresa Ann Ostlund
12/12/1961 — 09/19/2023
From West Richland, WA
Teresa Ann Ostlund
Teresa Ann Ostlund, 61, of Richland, WA, passed away on September 19, 2023. She was born on December 12, 1961, in Marlette, Michigan, to Wilfred and Marguerite Tompkins. Teresa was a loving and caring individual who was adored by her family and friends. She will be deeply missed.
Teresa is survived by her husband, Craig Ostlund, and her siblings: Pam Jones, Cathy Jordan, Sandra Davis (Jim), Steve Tompkins (Gloria), and Linda Patterson (Joe). She is also survived by her children: William Tompkins (Kristen), Kyle Mabe (Amber), and John Mabe (Tami), as well as her grandchildren: Mackenzie Thomas (John), Tiana Hexum-Mabe, Arabella Mabe, Scarlett Mabe, and Coltin Tompkins. Teresa was also blessed with a great-grandchild, Sutton Thomas. She leaves behind numerous nieces, nephews, and cousins.
In her career, Teresa worked as a meat wrapper at Albertson's and later as a custodian at PNNL. She took pride in her work and was known for her dedication and hard work ethic.
Teresa's faith was an important part of her life, and she worshipped at Bethel Church. She found solace and strength in her relationship with Jesus, and her love for God guided her every step.
Outside of work, Teresa enjoyed spending time with her family. She cherished moments reading her Bible, tending to her garden, and being surrounded by her loved ones. Her devotion to her family and faith brought her great joy and fulfillment.
A celebration of life for Teresa will be held at Jackie's house on September 30th at 4 pm. Einan's funeral home in Richland, WA, is handling the cremation arrangements.
Teresa Ann Ostlund will be remembered for her loving nature, kind heart, and unwavering faith. May her soul rest in eternal peace.
a great friend and awesome co worker she will be deeply missed. when she was off i would texted her every now and again and tell her to stop being lazy and get back to work and she would reply lol and ask how are things going. as one final time dear friend stop being lazy and get back to work.
Aunt Teresa, your presence is missed here on Earth, but so thankful to know we will see each other again!
My sincere sympathy to Teresa's family and to her sisters and brother
My sincere sympathy to Teresa's immediate family and to her sisters and brother.
My heart breaks to hear about the loss of Teresa. She and Craig were some of my favorite patients turned friends that I had the privilege to massage for many years. I always looked forward to our time shared. She was an amazing woman, wonderful wife, mother, and grandma, hard working, and had a big heart. I know she loved her family. She will be very missed. Prayers to those who loved her and comfort in this time of grief.
I love you Teresa! Sisters by chance, friends by choice. I'll see you in Heaven some day. We'll meet up with Linda for that lunch we talked about.