FIND AN OBITUARY
Service information is posted on our website only with approval from the family.
If you are seeking information not listed below, please contact us.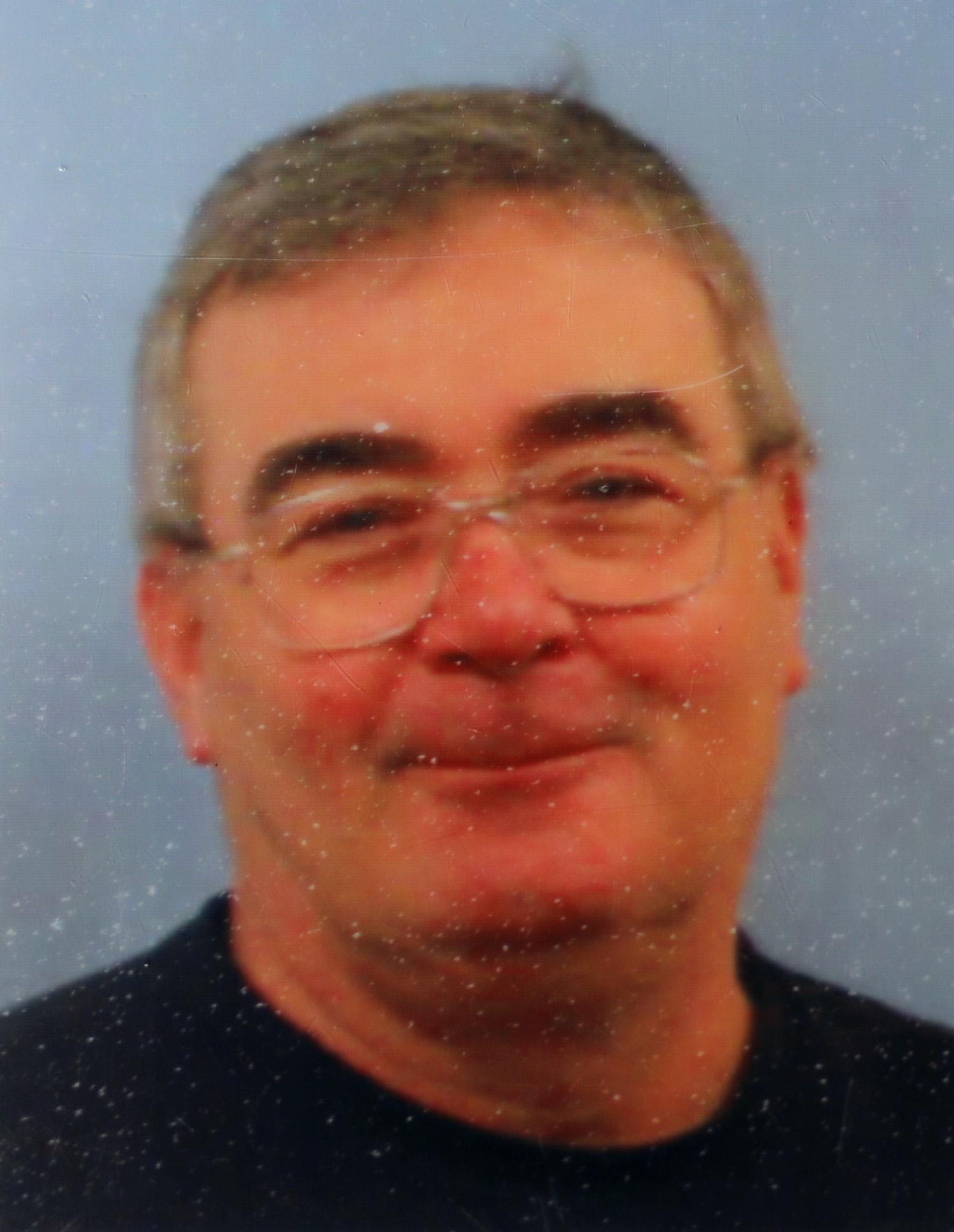 Dean Schau
05/02/1952 — 10/19/2023
From Pasco, WA
Dean Schau
Dean Thomas Schau, the economist and Columbia Basin College professor who used numbers and history to tell the story of how the Tri-Cities became an urbanized community, died Oct. 19 at Kadlec Regional Medical Center in Richland after a fall in his Pasco home. He was 71.
Before retiring, Schau held two influential positions, using them both to share the story of how the Tri-Cities grew from a small farming community into one of Washington's fastest-growing metros, now of 316,000. He was the regional labor economist for the Washington Employment Security Department, where he leveraged the state's vast database of employment and income statistics to describe how industry grew after the Atomic Energy Commission chose Hanford for the Manhattan Project during World War II. He traced growth from agriculture to government to retail to construction to health care.
The Tri-City Herald and other media regularly relied on Schau to provide context for stories about housing and the demographics that convinced developers to build hotels, shopping centers and apartment complexes here. He spoke regularly on the state of the economy at chamber luncheons, Tri-City Development Council (TRIDEC) gatherings and other business events.
In his second position, he was a professor of economics at Columbia Basin College, where he mixed compassion for students who were often the first in their families to pursue higher education with awe at the experiences they brought to his classroom. Schau was born and raised in Seattle, the youngest of three. He attended Seattle's O'Dea High School and community college in Seattle before completing a bachelor's degree in economics at Central Washington University in Ellensburg and a master's at Washington State University in Pullman.
Schau met his wife, Jean, at CWU. The pair were inseparable for the 53 years that followed. They recently celebrated their 49th wedding anniversary. Schau, an avid reader who had dyslexia, regularly called his wife a partner in his career for her work navigating through documents and reports.
He moved to the Tri-Cities for what was supposed to be a short stint with the state employment agency. Instead, the couple settled in the Tri-Cities after he was offered a job teaching night classes at CBC, a role that grew to be a full-time teaching position that lasted some 25 years.
In retirement, the couple divided their time between Pasco, where they retreated from the rain for the winter, and Camano Island, where they retreated from the heat for the summer. In addition to his wife, Schau is survived by his brother and sister-in-law, Edward and Mary Schau of Seattle; his mother, Doreen Schau of Seattle; and by numerous nieces and nephews. He was preceded in death by his father, Edward Schau, and his sister, Randi Robinson.
He will be missed by many. I enjoyed his teachings. He had a excellent mind and big heart. He was a gifted teacher and a blessing to the community. Rest in Peace.
Dean Schau was my first instructor at CBC in September 1986. Dean loved to banter with the students to see who was alive inside, and he especially loved to trade "complisults" with the students, and I don't know if our September 1986 class had some better trash talkers, but we gave as good as we got, I think, we had a lot of fun, and one gal got Dean good by pointing out that he always wore the same navy blue, polyester pants–every day! He said in all his years of teaching, she was the first to notice, and that if we wanted to avoid working for the rest of our lives, we would save money on clothes and follow his example on the pants. He learned this when he was a waiter.
Dean told the story when he finished his master's degree in economics from WSU, with high honors, he had no job offers, and no prospects, so he applied for a job as a waiter. The owner said he'd like to hire him, but that he was afraid Dean would just quit in a few weeks after he got a job commiserate with his master's degree, but obviously the owner didn't realize how bleak job prospects were for people with a master's degree in economics from WSU, with honors. Dean assured the owner that his life's ambition was to be a waiter with a master's degree in economics from WSU, with honors, and that he would not be quitting any time soon. As it turns out, a few days after he started, the State of Washington offered Dean a job he didn't think he had a chance of getting, so just as he promised the owner he would not do, Dean quit his waiter job after a few days. You see that guy in heaven, Dean, you better run. Take care, buddy, and Rest In Peace.
It was a privilege to know Professor Dean Schau, he touched so many lives. I was a student of his in Economics back in 2014 and let me tell you, that was a tough class for myself but he went the extra mile if you asked for help. I walked away with such admiration. His gentle kind look and stance always said, come on in let's learn something new today. My deepest condolences are with you Mrs. Schau and family.
Sincerely,
Leilanie Parrish
I am deeply saddened by the news of Dean's passing, He was an exceptional colleague and mentor who always went above and beyond to share his knowledge and expertise with others. I will always be grateful for the time I spent working with him and I will always remember kindness, generosity and wisdom he shared. My thoughts and prayers are with Jean and his family during this difficult time.
Mrs Schau Dean was a special teacher and friend. We had many good conversations while we were at CBC over the years. It just seems like yesterday that we were talking about the local economy. I will miss the opportunity to discuss the tri cities and the economy as well as many other topics that we shared an interest in. He will truly be missed. We had some great days at CBC over the years.
I was a student in Mr. Schau's economics classes at CBC back in 95-96. He was an extraordinary individual. He made an indelible impression and will be missed. God Bless!
Dean was a special individual, wonderful to share the Tri-Cities numbers for all types of studies and reports, AND, my statistics prof at CBC. Compassionate, quietly funny — a gem.
This was such a shock! Dean will be missed by many. My thoughts are with you, Jean.
I will never forget the kindness of this man. I was taking a economic class with him at CBC in 1993. He knew I was having a very difficult day and took time to invite me into his office. My partner of three years had kicked me out. The kindness and thoughtfulness of his gesture has left a lasting memory. He was a true gem. The world has lost a truly kind hearted man. I was lucky to know him.
I am sorry for this sudden loss to your family. Professor Shau was a very gifted man, who could paint very applicable and intriguing pictures in ways that few know how to do. In my brief time at CBC, nearly 20 years ago, he was very influential. He will be missed!
Dear Mrs. Schau and family,
Was blessed to have been a student of Dean's. He was my all-time favorite professor. Loved his stories – he was such a character! His memory makes me smile always. What a gift it was to have been able to have known him. Sending prayers,
I was a student of Mr. Schau's economics class at CBC back in 1991. He was a great professor. I learned a lot from him and enjoyed his teaching style and personality. Rest in peace Mr. Schau.