FIND AN OBITUARY
Service information is posted on our website only with approval from the family.
If you are seeking information not listed below, please contact us.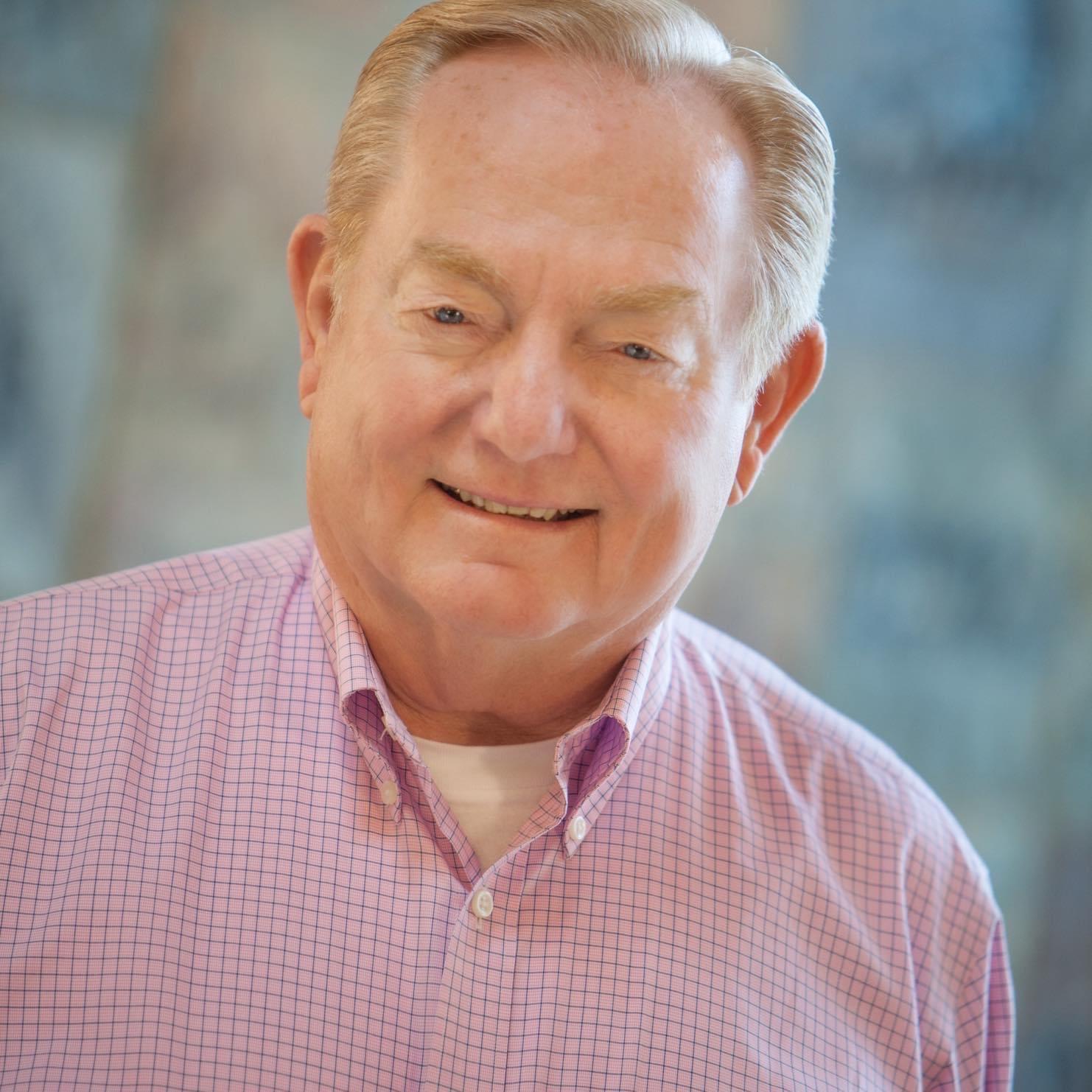 Gary Petersen
11/05/1940 — 10/27/2023
From Richland, WA | Born in Everett, WA
Gary Petersen
Gary R. Petersen, Nov. 5, 1940 – Oct. 27, 2023
Eagle, Idaho –
Gary Petersen was born in Everett, Washington, on November 5, 1940, and passed away on October 27, 2023, at the age of 82 after a year-long battle with cancer. He was the middle son of William and Anne Petersen. Gary, along with 76 classmates, graduated from Omak High School in 1958.
He was awarded a music scholarship to Eastern Washington College but chose to attend one year at Wenatchee Valley College before joining the Army. He first became a Nike-Ajax missile-man, before being trained as a reporter and Army communicator at Fort Slocum, New York. After a short assignment to Nike-Ajax Batteries at Fairchild AFB and Hanford, Gary was reassigned to Korea, where he became an Official U.S. Army Correspondent located at Camp Casey, Korea. He reported for the Pacific Stars and Stripes and the 7th Army weekly newspaper, The Bayonet. He became the editor of the Bayonet, with a circulation of 10,000.
After three years of military service, he entered the Murrow School of Communications at Washington State University in the fall of 1962, where he became the editor of the Daily Evergreen, graduated in 1965 and became a lifelong Coug fan. He never missed an opportunity to give a 'Go Cougs' to fellow fans/students/alumni (and especially to Husky fans). He even arranged for Butch the Cougar to attend his oldest daughter's wedding and couldn't resist putting the costume on for photos to send for years to come to his son-in-law, a Husky fan. His wife almost had to call 911 when he couldn't get Butch's head off, and he proudly attended the wedding with a gash on his forehead.
After graduation, he landed his first job at Battelle, where he met and married the love of his life, Margaret Toner. Outside of a brief stint for the AEC at the Nevada Test Site in 1972, Gary worked on or near the Hanford Project his entire career. He worked for Westinghouse during the construction and startup of the Fast Flux Test Facility (FFTF) and joined the Washington Public Power Supply System (WPPSS) when it was constructing five nuclear power plants at one time. He returned to Battelle in 1989, working first as the Director of Communications & Administration followed by the International Nuclear Safety Program following the accident at the Chernobyl Unit 4 in Ukraine. After retiring from Battelle in 2002, he began working for TRIDEC. Throughout his career, he enjoyed escorting thousands of individuals & VIPs through Hanford and the B Reactor.
He was a life-long member of Christ the King Church in Richland. In his younger years, he was on the Parish Council and was instrumental in building the 'new' church. He sang in the church choir for more than 35 years, and especially loved singing Ave Maria at Christmas Masses.
Gary loved his job, the Tri-Cities and his many friends and colleagues, but he said his biggest accomplishments were getting married, having two incredible daughters and SIX unique/wonderful grandkids. He was proceeded in death by his father, William Petersen, brother Bill Petersen and mother (at 104 years old), Anne Petersen Tilly. He is survived by his wife Margaret, daughter and son-in law, Michele and Jeff Kophs & their children Ashley, Emily & Joshua; daughter and son-in-law Nicole and Rob Barnes & their children Lucas, Leah & Alex; his sister and brother-in-law Vicki and Steve Johnson and their children, Matthew Johnson & Tina Avery and their families; niece, Erika Petersen & family; sister-in-law and brother-in-law Sharon & Robert Lambert, and their children, Rob Lambert, Mike Lambert, Lisa Deal and their families.
Please join us for any or all of the following on Saturday, November 18, 2023: A memorial mass 1:00pm, Christ the King Catholic Church, 1111 Stevens Drive, Richland, followed by an interment at Sunset Memorial Gardens in Richland, an open house/celebration of life, between 3:00pm-5:00pm at Ste. Michelle Wine Estates WSU Wine Science Center, University Drive, Richland, WA. We encourage all to come in their favorite Coug gear.
In lieu of flowers, donations may be made to the Gary R. & Margaret E. Petersen Fund at Washington State University by following this link – https://bit.ly/PetersenFundMurrowCollegeCommunication. This endowment will provide ongoing student scholarships. Donations are tax-deductible.
I enjoyed working with Gary on advocy for PNNL, safety at Hanford, the Hanford cleanup, and the HAMMER training center. He knew how to work Congress and the Federal agencies, and always had a calm, down home demeanor. We have lost a good man. Condolences to his family.
–Paul Kruger
Rest in peace my friend. Your life made us all much better. I pray peace and happy memories will come to your amazing family. Gary you made a difference and showed us how to live a life full of Grace and accomplishment.
We were so sorry to learn of Gary's passing. Don enjoyed working with him, and we both enjoyed interacting with him at various Battelle events. His contributions to the community were invaluable and he will be greatly missed. We send our deepest sympathy to all his family.
Gary was such a great asset to the community and was a wonderful friend of the CREHST Museum. He was always there to offer advice and help in anyway he could. Personally he was always kind and helpful to me and I loved his smile. Sorry for your loss. Regards Ellen & Nick Low
Gary is and was a blessing in so many lives. As his neighbor as kids he was always Mr. Petersen and always had a smile and wave for us as we came and left. As we got older and had our own kids he informed us we had graduated into calling him "Gary".
He let our kids help him rake leaves and shovel snow and paid their service with an overabundance of treats.
He and Margaret were a joy to be neighbors with and I miss his sweetheart grandpa kindness to our kids.
What an amazing man
We are forever grateful knowing him.
Margaret, I am so sorry to learn of Gary's passing. He was truly one of the really good guys and the best boss I ever had. I know he will be greatly missed. Rest in peace my friend.
So sorry for your loss. My family very much misses visits with Gary and the "unhunt" boys at Lake Wenatchee. Prayers to your family.
I enjoyed working with Gary when he was at TRIDEC. I learned a lot more about Hanford's history and Tri-City politics from Gary. We traveled to Washington DC together a couple times and I was amazed at his ability to work Congress for the benefit of the Tri-Cities. Also, Gary traveled with the smallest suitcase I've ever seen!
God bless and keep you my friend.
Our sincere condolences to Vicki, Steve and family. Reading his obituary we can see that Gary had a life well lived.
Susan and Daniel Gramatges
My thoughts are with the Petersen family the Koch's and the Robert Barnes families.
I only knew Gary as the father in law of my son And the other Grandfather to his children. Only recently did I really get to know him and so enjoyed having the opportunity to listen to his humor and develop a friendship with him and Margaret. I am glad he was my sons father in law..
I got to know Gary serving as their letter carrier from 2014 until they moved last fall. He was always so nice to me. I enjoyed chatting with him. So sorry to hear this. Take care. Thoughts and prayers to his family.
A beautiful tribute to a wonderful, happy man and a life well lived. Gary and his incredible stories will be missed by his family and friends. Go Cougs!
My thoughts are with Margaret and her family. I have know her since Sacajawea (the original). Gary was such a leader in the community. He will be missed.
Gary was a major influence in my life for 50 years. He, Margaret, Michele, and Nicole first came into my family's life as neighbors. From there, our relationships blossomed in so many wonderful ways. Gary and Margaret entrusted me as a teenager to watch their amazing young daughters. These two beautiful girls, now women, and their families made Gary and Margaret beyond proud. Likewise, Margaret watched my infant son when I returned to work. That work…my entire career, actually…I owe to Gary. He was a mentor unlike any other to me and countless others. His genuine interest and gentle guidance enabled so many communicators to have fun and fulfilling careers…particularly if you were a Coug!
What a blessing that Gary and Margaret made the move to Eagle, Idaho. I know that they cherished having this last year all together.
God has called home one of his finest. I loved you dearly, Gary, and will be forever grateful that you were part of my life.
Hugs — Sue
Sincere condolences to Margaret and family. When Laura and Rob married, an added bonus for John and I was meeting Gary and experiencing his sense of humor and zest for life. May he rest in peace with the Lord.
It was an honor and joy to be neighbors with Gary for decades. He was an inspiration to all, as he shared his uplifting attitude and fun-loving chuckle. We will miss him.
I met Gary back in 1973. He was my boss for many years. He was a great boss and an excellent human being. He had a sense of humor and was very caring of other individuals. I was deeply distressed to hear of his passing. Margaret, Nicole and Michele we will continue to pray for all of you during this difficult time.