FIND AN OBITUARY
Service information is posted on our website only with approval from the family.
If you are seeking information not listed below, please contact us.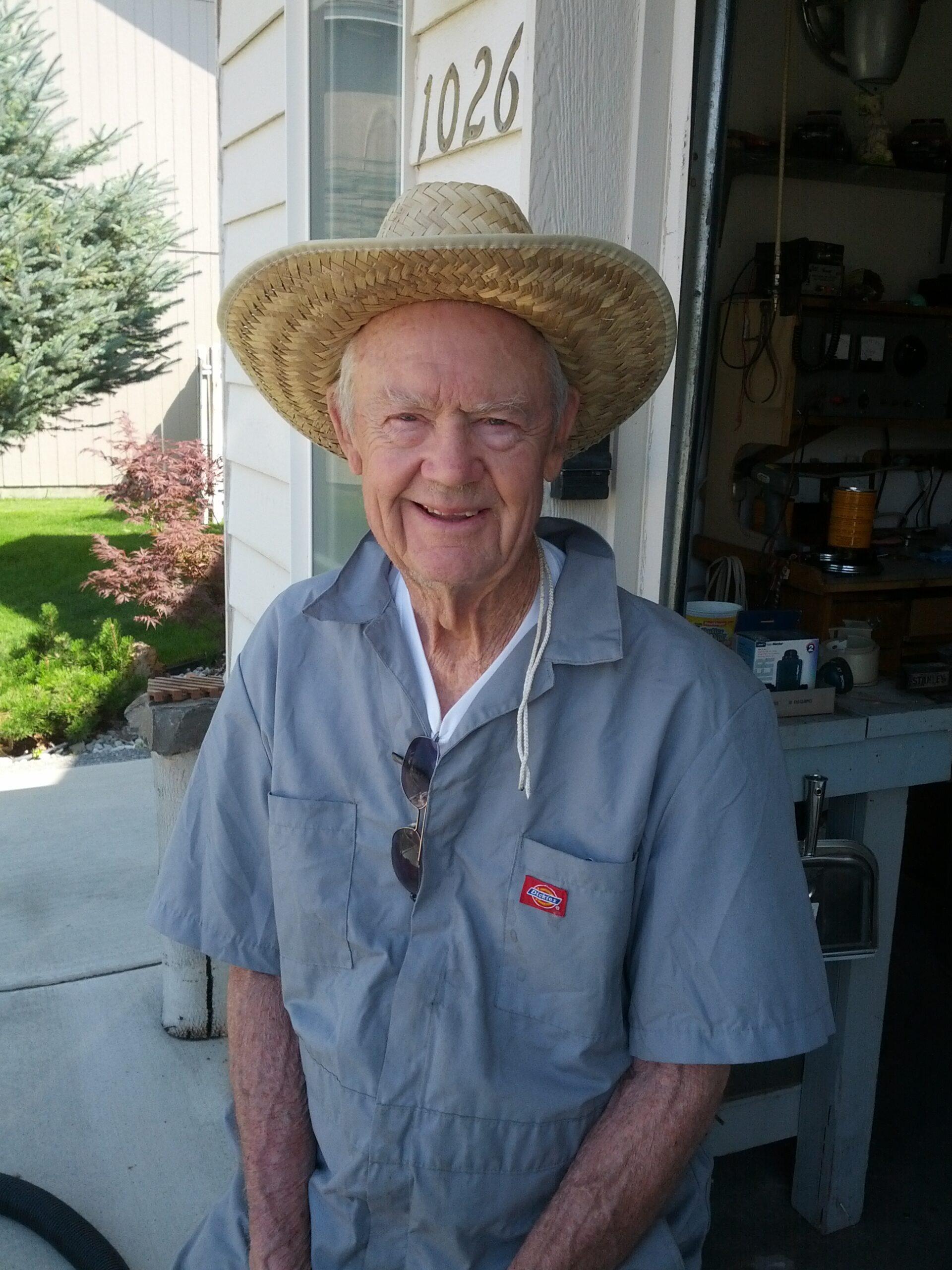 H.M. "Hal" Osborn
02/14/1930 — 10/03/2023
From Richland, WA | Born in Alma, AR
Celebration of Life
Starts:
Sat, October 14, 2023, 12:30 am
Graveside Service
Starts:
Sat, October 14, 2023, 3:00 pm
Location:
Sunset Gardens
915 Bypass Highway Richland, WA 99352
H.M. "Hal" Osborn
Beloved father, brother, uncle, grandpa and faithful friend, H.M. "Hal" Osborn, 93, passed into the loving hands of our Lord and Savior Jesus Christ on Tuesday, October 3, 2023 after a short illness. He rejoins his wife Wanda June Smith Osborn, who preceded him in death nine years earlier, also in October. He was introduced to Jesus Christ by Wanda in the 70's and so was saved for eternity to live forever with his betrothed in heaven.
H.M. was born on February 14, 1930 to Hulbert Marion Osborn (d. 1978) and Myrtle Powell
Osborn (d. 1990) of Alma, Arkansas, who preceded him in death. Also preceding him in death were his brothers Clifton R. Osborn (d. 1983) and Joseph M. Osborn (d. 2008). "Hal" was his nickname, having been given just the two letters, "H.M." as his legal name. He was always called "H.M." during his early life in Arkansas.
Hal Osborn spent his childhood and early years in Alma growing up on a working farm with his parents, brothers, sister and niece. After completing high school, graduating in 1948 as Class President, he served in the Navy Reserves as he was too young to be drafted into the U.S. military. As the nuclear age dawned near the end of the decade, Hal left Arkansas and journeyed by himself to Richland, Washington to find work. There he met the love of his life, Wanda June Smith of Richland, to whom he was married on November 4, 1950. His enduring and ardent love for Wanda was readily apparent, and her love for him was also quite obvious when they gazed into each other's eyes. They never seemed to argue as they provided a secure home, while loving and supporting each other and raising their three kids. It was a marriage made in heaven and they were very, very happy for 64 years!!
Hal was always ready and willing to help others who needed his expertise; family and friends or acquaintances, it didn't matter. Always putting others' needs ahead of his own, he would look for ways to help people with his electrical prowess and mechanical skills. His retirement was spent in part consulting and helping those needing his advice, both technical and friendly. During his long retirement Hal regularly attended the Richland Church of the Nazarene Bible studies and Sunday church services with Wanda. He was happy every day generally being a loving and faithful father who would do anything for his kids and grandkids, even if he sometimes had reservations about doing so.
Hal Osborn leaves behind two sons, Stuart Osborn of Newport, Oregon and Jeffrey Osborn of Richland, Washington and a daughter, Cheryl Osborn of Richland, Washington. Hal also leaves behind a sister from Arkansas, Wanda Osborn Pearson of Enid, Oklahoma, a grandson, Jacob Osborn of Richland and two grand-daughters Janelle Wassing of Pasco and Alexandra Osborn, Richland.
A Celebration of Life service for Hal Osborn will be held at the Nazarene Church in Richland on October 14 at 12:30 pm, followed by a graveside service at 3:00 pm at Einan's Sunset Gardens in Richland.
I recently have had the pleasure to meet and enjoy Hals company, as he moved into Guardian Angels where both of my elderly parents reside.
Once I discovered that Hal liked DQ ice cream, I made it a habit to bring him a Blizzard whenever I brought my parents one. He would just light up and exclaim it was his "favorite", no matter which flavor of ice cream I brought.
Although I've only known him a short time, I miss him already. What a delight to read about his life through his obituary. It is easy to see he that he was cherished by those who knew him.
Rest in peace with your beloved wife Hal, and God Speed to your family and friends.
so sorry for your loss Stu, sending prayers and love to you and your family