FIND AN OBITUARY
Service information is posted on our website only with approval from the family.
If you are seeking information not listed below, please contact us.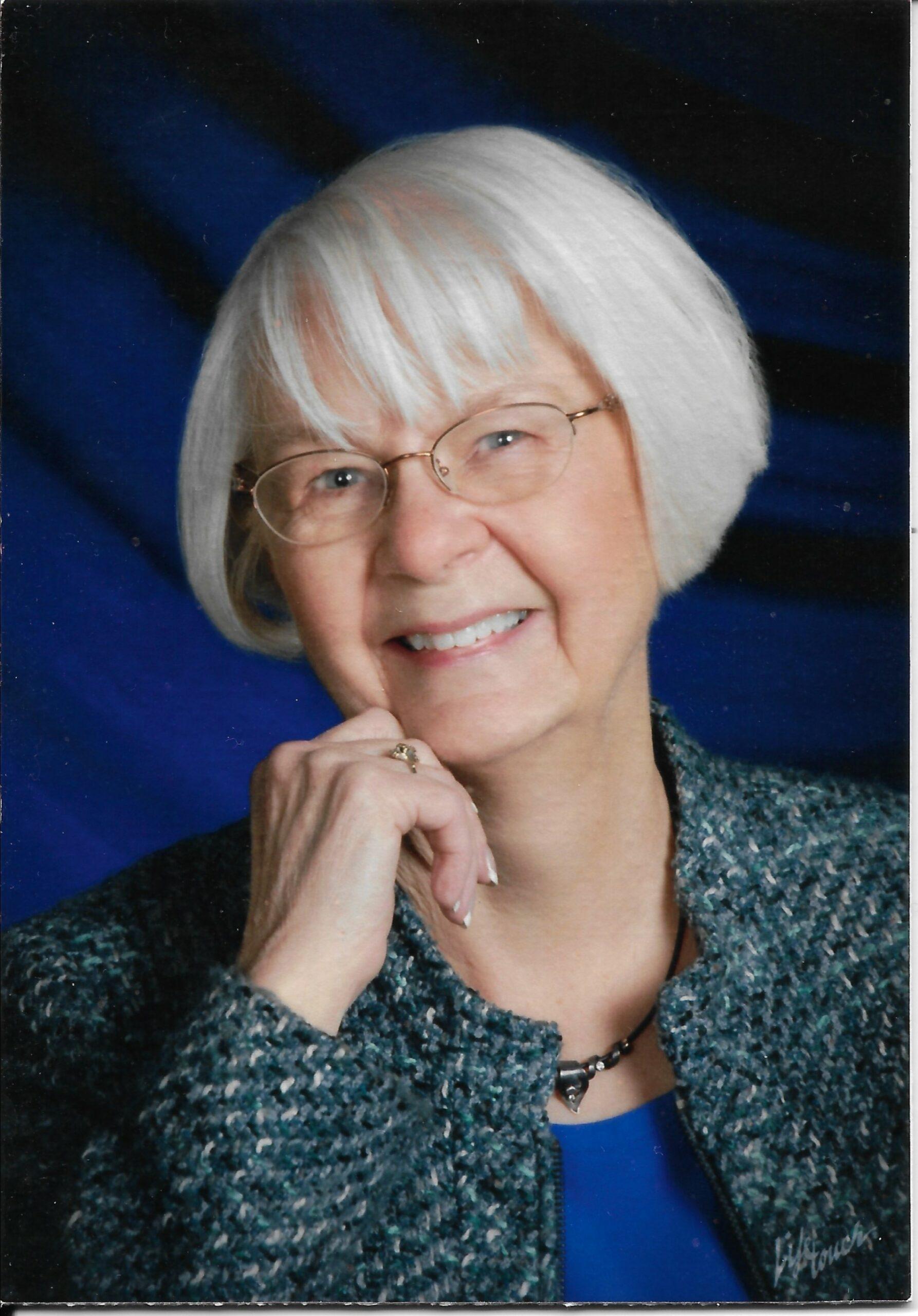 Patricia Joyce Phillips
01/16/1933 — 11/11/2023
From Kennewick, WA | Born in Spokane, WA
New to Livestream? Watch the tutorial.
Patricia Joyce Phillips
Patricia "Pat" Cline Phillips passed away Saturday November 11th, 2023 at age 90. Pat was born in Spokane January 16th 1933 to parents Russel and Mabel Cline. At the time her father worked for the Spokesman Review in Spokane, however as this was the early years of the depression, he was soon out of a job and so the family moved near Kahlotus to join Russel's father Emery Cline on the farm. Pat spent the first 9 years of her life on that farm, within walking distance of the Sandhills, a frequent and favorite spot to play for both Pat and her younger brother Dick. In 1942 they lost the lease on that farm and were able to acquire a lease on another property 7 miles south of Lind. The family resided there until 1950 when Russel and Mabel built a home in Lind.
Pat graduated from Lind high school in 1951, and from there went on to Washington State College (later to become WSU) in Pullman. By attending summer school, she completed her degree in Elementary Education in 3 years. Her first teaching job was in Othello teaching second grade. In December 1954 she married Loren Woodside, recently out of the Navy. Together they lived in Othello where Loren worked for the Rural Electric Association as a lineman. In the fall of 1957 Pat's father's health was declining, and so Loren stepped in to take over the farm and they moved back to Lind. They raised their 3 children on the same farm where Pat spent much of her childhood.
While her children were pre-school age, Pat took time off from teaching to focus on raising her family and also started taking classes at Eastern Washington State College (later University) toward her library certificate, and eventually her master's degree in education. In 1966 she started working part time as the librarian in the Lind grade school library. This soon led to a full-time position managing both the Lind grade school and high school libraries.
Pat and Loren were married until 1978. Pat then took a job in Burbank, Washington managing the grade school and high school libraries there. In December 1981 she married Bob Phillips. Pat retired from her library/teaching career in 1995.
Pat enjoyed gardening, especially her roses. She was active in the state library society. She was part of the Tri-Cities Story Tellers Guild, an investment club, PEO, and for many years a book club which often met in her home. She was an avid reader. Especially during her summer breaks from teaching she spent time sewing. She also enjoyed cross-stitching, crossword puzzles, and craft work including copper art. She treasured her time with family and grandchildren. She could be counted on for gifts of books. For decades she was an active member of the Methodist church. Bob and Pat enjoyed traveling to Alaska, Australia and to England/Scotland.
Pat was preceded in death by her parents, and her husband Bob Phillips. She is survived by her brother Richard (Dick) Cline of Santa Barbara, CA, her three children, daughter Kathryn and husband Joe Ralli of Westbrookville, NY, son Scott Woodside of Kennewick, and daughter Lori and husband Curtis King of Burbank, WA, along with 4 grandchildren and 6 great grandchildren.
A memorial service to honor her life will be held at a later date.
In lieu of flowers, donations can be made in her name to WSU Foundation with the memo stating: WSU Tri-Cities Endowed Pat Phillips Scholarship Fund; mailing address: WSU Tri-Cities, ATTN Office of Advancement, 2710 Crimson Way, Richland, WA 99354.
WSU Tri-Cities Pat Phillips Endowed Scholarship Fund
Scott and family,
Our deepest condolences over the loss of your mom. I remember her as such a gracious lady, who was always friendly, and inquisitive about how our day was going. I have nothing but fun and fond memories of your mom, both at the school and on your farm. The memories your mom made with many people have never been lost over these many years.
My condolences. Pat was such an inspiration to me. I worked for her during many harvests, cooking and taking care of the children. Blessings to the family and friends. She was such a gracious lady.
The Cline family and the Curry family were neighbors for many years near the Sandhills in Adams County Washington. Our families were close friends. Pat was my oldest friend, I have known her since I was born. My sisters and I also attended school in Lind, rode the same bus every day, with bus driver Gravy. And were involved together in school activity. We remained lifelong friends. Her death leaves an emptiness in my life. Thanks to her family for their care of her in the last few years.
Scott and family, so sorry for your loss. My prayers are with you and your family in these difficult times. A lot of strength, a big hug……
I worked with Pat when she was librarian of Finley Elementary. She was a very creative person and loved books.
I remember Pat as Pat Woodside back when I attended Junior High and Lind High School 1969 -73 and even before. Pat was always helpful and skillful at navigating the library's many resources. I was ecstatic when she helped me design an independent course on psychology. I went on to get a Masters degree in clinical psychology many years later in 1986 in SF. I will always be gratefu l for her kindness, her warm smile and gentle ways. She was beautiful inside and out. Sorry for your loss.
I was a student at the Lind High School building when Pat was librarian (and knew her as "Mrs. Woodside" at that time). I spent a lot of hours in the high school library and remember thinking how competent Pat was! I looked up to her and was inspired to retain my love of books and go on to do many things that I might not have done had I not known her as a junior high and high school student. She dressed professionally & was free to voice her opinion — I loved that about her. I have oft thought of her over the years and wondered how she got on. I am so happy to hear that she had a long, happy and successful life!
Kathy, Scott, Lori, so sorry to hear this, mom's are tough ones to loose. My prayers with you during the difficult time.
I knew Pat for many years as I was from Lind. Great lady. Sad to hear of her passing.
Lori and family. My thoughts and prayers are with you along with hugs and love.