FIND AN OBITUARY
Service information is posted on our website only with approval from the family.
If you are seeking information not listed below, please contact us.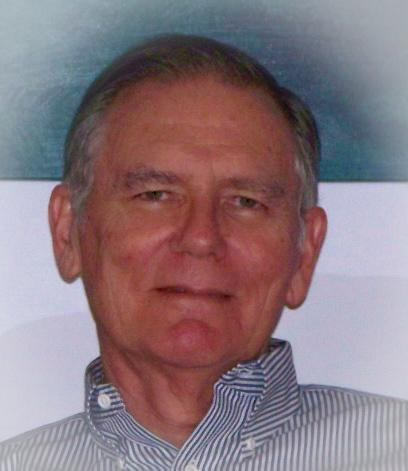 Ray Pope Jr.
02/17/1942 — 11/04/2023
Watch Service
New to Livestream? Watch the tutorial.
Celebration of Life
Starts:
Fri, December 1, 2023, 2:00 pm
Location:
Einan's At Sunset Funeral Home
915 Bypass Highway Bldg. H Richland, WA 99352
Ray Pope Jr.
Ray Pope, Jr., of Richland, WA, died on November 4th, 2023, peacefully surrounded by his family at home.
Ray was born in Americus, GA, where he met his wife, Martha Pope, of 60 years. A proud alumnus of Georgia Tech, Ray was a civil engineer and a recognized hoisting and rigging expert. His career took the family all over the country, and they eventually settled in the Tri-Cities, where they raised two daughters and later welcomed two grandsons.
In the early 70's, Ray was co-founder of the Tri-City Bicycle Club and remained active in the bicycle community for decades. Ray followed in his father's and grandfather's footsteps, becoming an active member of the Free & Accepted Masons, where he achieved the highest ranking at the Richland Masonic Lodge.
He was preceded in death by Alice Wingard (Mother) and Ray Pope, Sr. (Father). He is survived by his high school sweetheart and wife, Martha Pope; his children, Jennifer Pope Wilkerson and Mindy Pope, Son-in-Law Lee Wilkerson; and his two grandsons, Austin Wilkerson and Noah Wilkerson.
Please join Martha, his family, and friends in celebrating his life on December 1st, 2023, at 2:00 pm
In lieu of flowers, the family asks that you donate to the hospice organization that provided invaluable support to Ray. Donations to Tri-Cities Chaplaincy in Ray's honor can be made here:  Ways to Give – Tri-Cities Chaplaincy (tccbestlife.org). If you are unable or prefer not to do online donations, please free to donate to your local hospice organization.
Martha, Jennifer, and Mindy, thank you for including us in the Memorial Service by viewing. It was a beautiful ceremony and one that Ray would have approved of. Not too much, just enough.
My prayers are with all of you as you find your new normal life. I can picture Ray being with Alice, his mother, and with Daddy. It was a wonderful reunion, I'm sure.
Again, thank you for providing a way we could participate.
Love to you all.
Thank you for sharing Ray's Celebration Service with us. Great job! Please stay in touch.
Jim/Jean Miears
Ray was a wonderful father, husband and good friend. It has been some years since we have been in contact but I never forgot about Ray. We rode bikes together, fished and built contraptions. We thought sure at one point that we had a brilliant invention only to later find bike riding mirrors already available.
I had planned to attend the celebration today, but was in ER most of yesterday and not allowed to be out and about for a couple of days.
What a great man and a fabulous family. Never to be forgotten.
On behalf of the Tri-Cities Industry, Kiwanis club, I would like to express our sincere sympathy to Ray's entire family. . Two members of his family, his wife, Martha, and daughter, Jennifer are members of our Kiwanis club. So naturally, there's a kinship between our Kiwanis family and the Pope family and we sincerely feel your loss.
We offer up our prayers and of course our help/services to the family at this difficult time.
Duane Davidson
President, TC Industry Kiwanis.
Lifelong friend. From Cub Scouts and high school band to an occasional visit by Ray back to the South we always were friends. I remember a visit to Georgia Tech when we were in our collegiate bands, one or two when we were in the Air Force and several through the many years in civilian life. You will never be forgotten,
We had such a good time when cycling with ray and Martha. Thank you, ray for founding the Tri city bicycle club!!
Knowing Ray and working with him over all the years at Hanford was always a pleasure! Rest In Peace My Friend.
Being born 5 years and 3 days after me, Ray Jr. dislodged me as CT & EuraMae Pope's only grandchild. Since it was just over 5 years later that Don was born, he and I had to share the family's "spoilage" which I'd previously enjoyed alone. But I never minded, because finally having a "little brother" was so great! That blessing was even greater after Ray, Sr.'s other children came along. Ray, Jr. and I loved visiting them all in Waycross — we built many happy memories, such as the infamous bamboo raft, tinkering in Ray, Sr's great woodworking shop, and playing in the antique autos in the junk yard across the road!
Life's other priorities and geography have kept us apart for the past few years, but I still considered Ray, Jr. to be more like a brother than a cousin — I WILL miss him badly.
Ken H.
Ray will be missed. He was a quiet and kind husband, father, and brother. Although we did not spend a lot of time together these last few years, he was often on my mind. I have only good memories of him, Martha, Jennifer and her family and Mindy. I know he was a good father based on the life of his daughters. I know he was a good husband because "he said so". I do have a memory from a long time ago of him saying that. He had a very dry wit and didn't mind saying what he thought. Ray is with Daddy and with his mother now and a whole lot of other family members and friends. I can see them catching up on lots of things, enjoying each other's company. My blessings go to Martha and the family. We love you all.
Martha Ann and family,
I was saddened to hear of Ray's passing. I remember him as very handsome and the two of you were a "hot" couple. Sympathy to your family,
Rita and Lenford Smith
Ray can now rest in peace, and I send my deepest condolences and comfort to his whole family for your loss. Our lives seem to go by so fast, but I know Ray will be missed and never forgotten by all those who knew and loved him.
Dear Martha, Jennifer, Mindy and Family,
So sorry to hear of Ray's passing. You all will be in our thoughts and prayers.
Love to you all. RIP Ray.
My sympathy to Martha Ann and family on the loss of this fine gentleman. Ray was a classmate and was much loved by all who knew him. He will be missed by so many.
So sad to hear of Ray's passing! Love and Prayers to all of You from Harriet and Mikki and Families!!
My memories of Ray and Martha are all good. Best neighbors we had in Florida. Ray stated in contact with me for 58 years. He was a very special person and it was a privilege to have been his friend. RIP.
Fellow trumpateer!!
Ray, you are a joy to be around and I have been honored to know and love you all these years.
And don't forget to vote next year!
Martha, Mindy and family…So sorry for your loss. Praying for God's comfort and peace to surround you all today and in the days ahead. Sending lots of love and hugs and prayers. Bonnie💟🙏✝️🤗
Many good memories of Ray with the Bicycle Club on miles and miles of friendly rides! He and Jim were instrumental in establishing a social group of riders that yielded lots of lasting relationships.